We warmly welcome you to Pacific Grove, also known as Butterfly Town USA, and we invite you to enjoy your next special event, whatever it may be, in our charming Victorian town by the sea.
One of our community parks would be the perfect place for an outdoor event.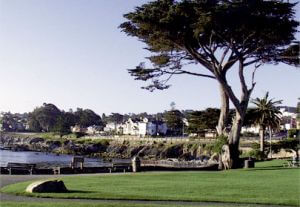 Lovers Point Park is located at the foot of 17th street and used for picnicking, fishing, sunning, swimming, water sports, and surfing. Amenities include a large lawn area – great for wedding ceremonies, a sand volleyball court, a children's swimming pool, sandy beaches, rocky outcrops, a concrete pier structure, restaurant and snack bar.
Pacific Grove Museum of Natural History
Asilomar Conference Grounds
Conference Space in Pacific Grove