Pacific Grove has been called "Butterfly Town U.S.A.," "The Most Romantic City in the U.S.," "A Dreamy California Destination," as well as an idyllic place to get married, to honeymoon or to just hang out. Some of it is self-proclaimed, some the acclaim of people who have actually visited Pacific Grove. You will find Pacific Grove on the very tip of the scenic, tree-shrouded Monterey Peninsula with a rocky coastline and an ambience of charm, grace and beauty.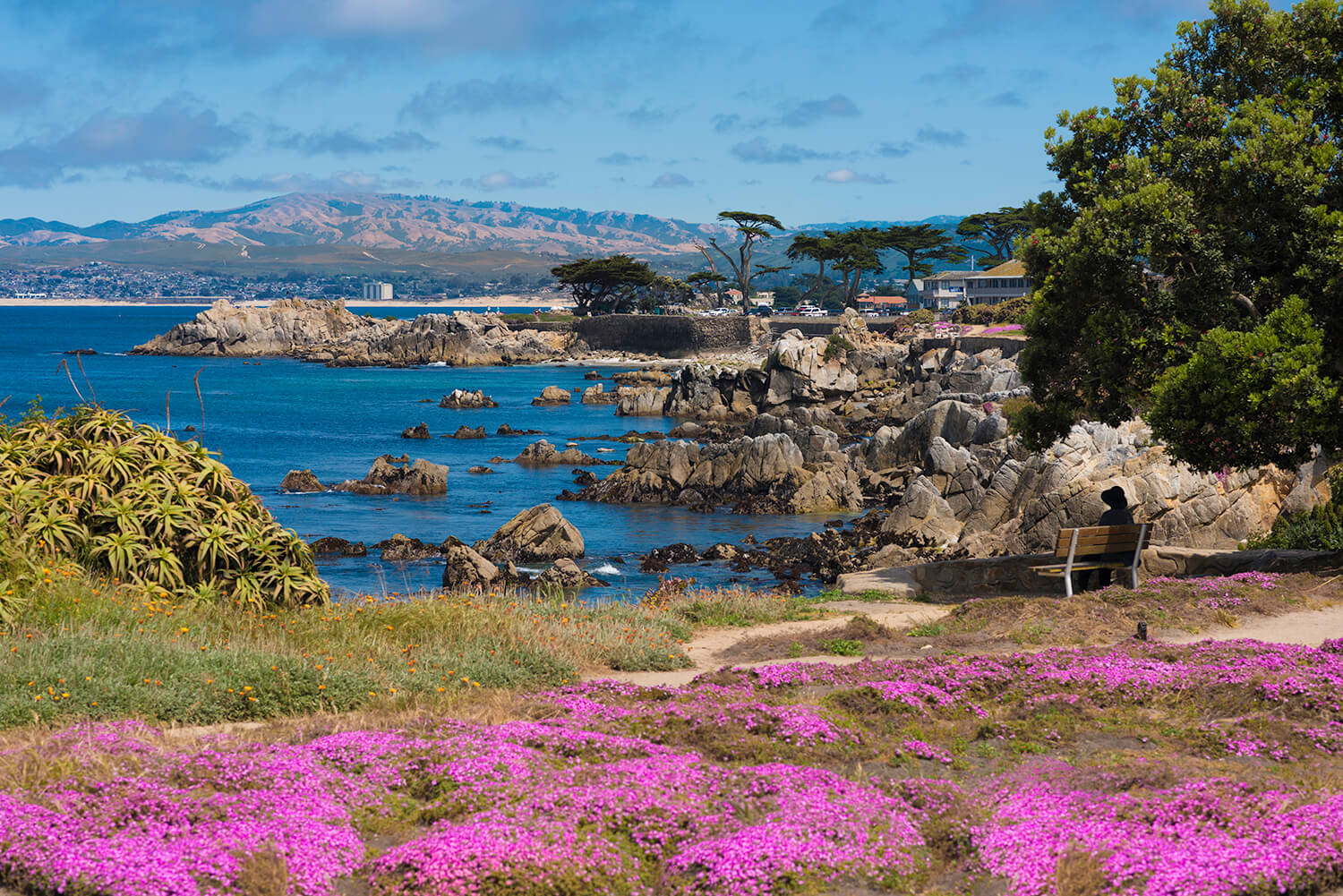 Founded in the 1870s as a Methodist summer retreat, Pacific Grove still bears the look and feel of yesteryear. The original retreat area remains with homes dating back to the late1800s and early 1900s. Each of the vintage homes – and the newer ones as well – display their individuality. In street after street around town, the homes differ widely in size and architectural style. The downtown looks more at home at the turn of the last century than it does at the start of the new millennium. Ask for the self-guided "History Walking Tour" brochure.
In addition to Pacific Grove's scenic beauty and idyllic neighborhoods are the brightly colored orange-and-black Monarch butterflies, who overwinter in Pacific Grove after traveling up to 2,000 miles. They start arriving in October and stay for about a five-month period. The best viewing, however is between November and February. The butterflies gather at the Monarch Grove Sanctuary on Ridge Road, off Lighthouse Avenue. Ask for the "Monarch Butterfly" brochure.
In Pacific Grove there are great places to enjoy a shopping spree. You'll find unique boutiques full of the latest trends, home décor, local art galleries, specialty shops with gifts and jewelry and second-hand stores. There are four shopping districts. The main area is Lighthouse Avenue, up the hill atop Forest Avenue, Sunset Blvd. and on Central and Eardley Avenues. Shopping in Pacific Grove
Annual Events showcase Pacific Grove's history with "Holiday at the Inns" in December, "Good Old Days" in May and the Independence Day Celebration in July. Summer roars to life with motorcycle and car events in downtown. Fall and Winter brings "Flavors of Pacific Grove" and "Holiday" events. Check out our Calendar of Events.